Empowering Champions: Unleashing the Game-Changing Arsenal With Custom Soccer Jerseys & Custom Soccer Products
Soccer Jerseys & More For Your Team!
Hamilton's Premier Soccer Destination - Your One-Stop Shop for All Things Soccer!
Score Big on Style and Comfort
Elevate your on-field presence with our diverse selection of men's and women's soccer apparel. From timeless tees to high-performance jerseys, we've got everything you need to not only enhance your comfort but also ensure you look effortlessly stylish throughout the entire game.
Unleash Your Style on the Pitch
Elevate your soccer experience with our custom jerseys and personalized products. From one-of-a-kind designs to tailor-made gear, express your individuality on the field like never before. Stand out, play with passion, and let your custom creations tell your soccer story.
Your Destination for Team Gear, Custom T-Shirts, Jerseys, and More!
Discover J&B Sportsworld, your go-to soccer store in Hamilton, Ontario, offering top-notch customized gear for local teams and organizations.
Whether it's sport team jerseys, personalized t-shirts, bags, or other essentials, we've got your team covered with our customization expertise.
As proud members of the local sports community, we prioritize exceptional quality and service, ensuring your team stands out on and off the pitch.
Ready to elevate your team's look? Submit a request for a free quote today and let us bring your customized soccer gear vision to life!
Request A Free Quote Today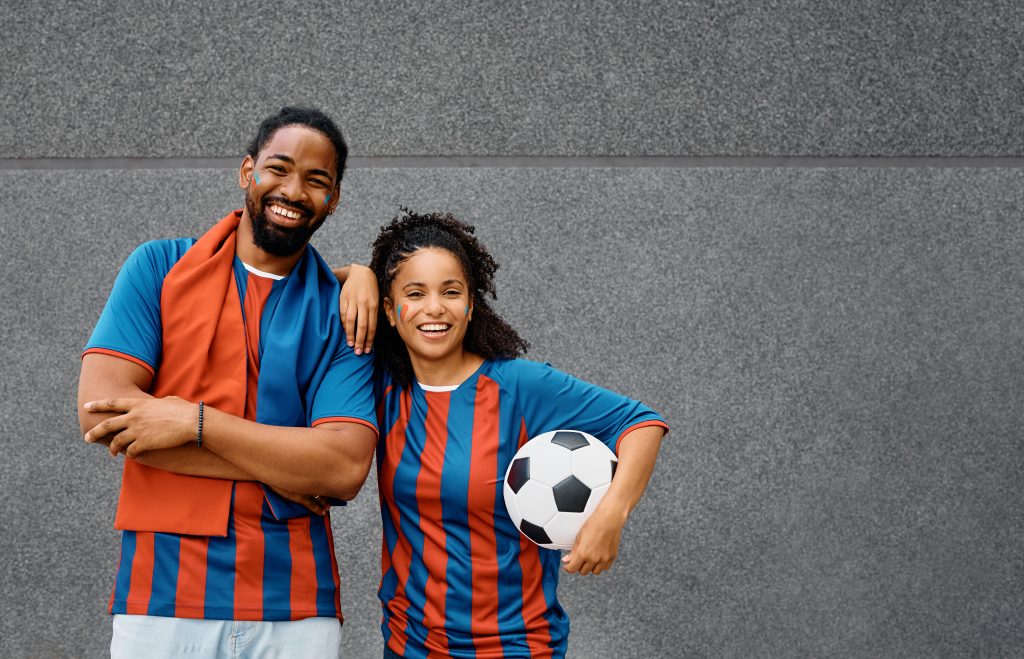 Tailor Made Jerseys for Every Soccer Team
We take pride in catering to all levels of the game. Whether you're a fan of big-name teams or part of a local squad, we've got you covered. Our collection features high-quality soccer jerseys inspired by renowned teams, ensuring you can support your favorites with style and authenticity. What sets us apart is our commitment to local teams – we offer custom-made soccer jerseys, meticulously crafted for a unique identity on the field. With a focus on superior quality, our custom creations not only elevate your team's appearance but also guarantee durability and comfort for every match.

Custom Jerseys | Hamilton Soccer Store